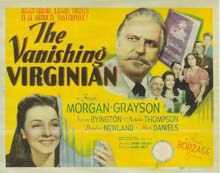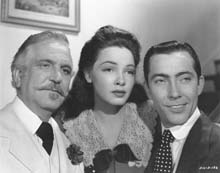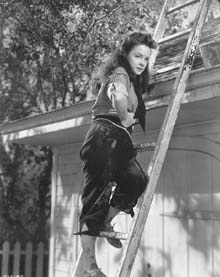 The Vanishing Virginian
(1941)

Produced by
Edwin H. Knopf

Directed by
Frank Borzage

Based on the novel by
Rebecca Yancey Williams

Cast
Frank Morgan . Robert Yancey
Kathryn Grayson . Rebecca Yancey
Spring Byington . Rosa Yancey
Natalie Thompson . Margaret Yancey
Douglas Newland . Johnny Mitchell
Mark Daniels . Jack Holden
Elizabeth Patterson . Grandma
Juanita Quigley . Caroline Yancey
Scotty Beckett . Joel Yancey
Dickie Jones . Robert Yancey Jr.
Leigh Whipper . Uncle Josh Preston
Louise Beavers . Aunt Emmeline
J.M. Kerrigan . John William Phelps, Blacksmith
Harlan Briggs . James Thomas Rogard
Katharine Alexander . Marcia Marshall

Original Music by
Lennie Hayton, David Snell

Non-Original Music by
Johann Strauss

Cinematography by
Charles Lawton Jr.



This movie is not
commercially available.